Pie with pastrami, spicy cheese and country-style filo pastry
A unique recipe for pie with pasturma, spicy cheese and country filo pastry sheet for every occasion and time of day! Follow the instructions and create the most enjoyable dish.
NUMBER OF
PORTIONS
8 PORTIONS
Ingredients
1 pack of alfa "so easy" country-style filo pastry
500g of spicy cheese
20 slices of pastrami
800g tomato
FOR THE SAUCE
1 teaspoon yoghurt
some olive oil
1 cucumber
oregano
salt
pepper
Execution
Grate the cheese in a bowl. Slice the tomatoes. Place them in a bowl and season with salt. Let them seat for 10 minutes. Squeeze the tomatoes to extract all their liquids. Strain the tomatoes and place them in another bowl. Add the grated cheese, oregano and olive oil into the same bowl and mix well with a spatula. Open a pack of "so simple" country-style filo pastry directly from the freezer. Remove the topsheet and the lining paper. Layer half the pastrami on the bottom sheet and then layer the top with half of the tomato and cheese mixture. Repeat with the other half of the pastrami and mixture. Cover with the top filo sheet and bake in a preheated oven for 45 minutes at 190°C. In a bowl mix the yoghurt, oregano, pepper, salt and cucumber to get a uniform mixture.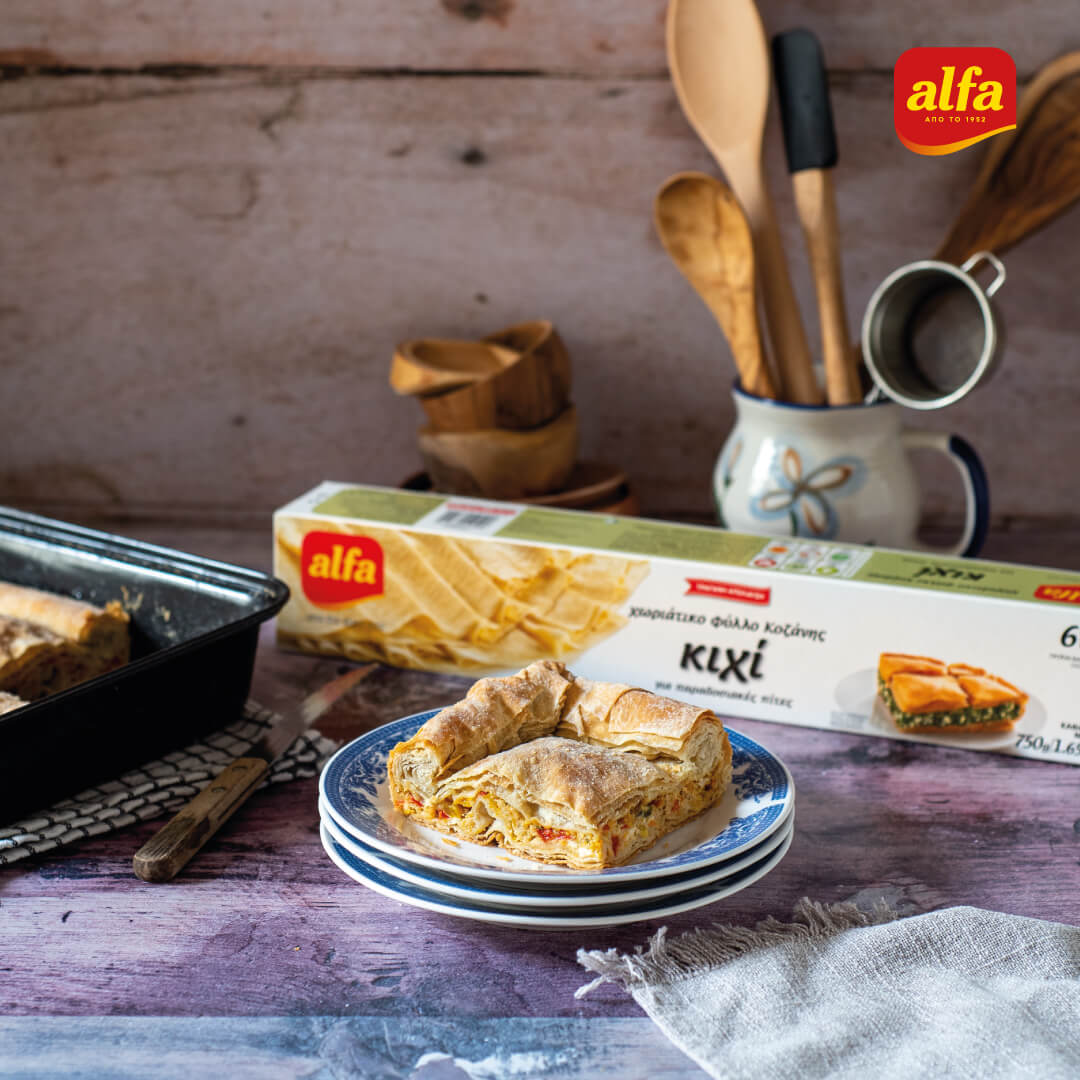 MEDIUM