Lazy cheese pie
A unique recipe for a "lazy" cheese pie for every occasion and time of day! Follow the instructions and create the most delicious pie.
NUMBER OF
PORTIONS
8 PORTIONS
Ingredients
1 pack of alfa "so easy" filo pastry
500 g crumbled feta cheese
100 g grated kefalotyri
1 egg
4 tbsp. milk
a little pepper freshly ground
Execution
Remove the pack of filo pastry for the easy cheese pie from the freezer and preheat the oven to 180°C on fan-assisted mode. Place the crumbled feta, the grated cheese and a little pepper in a bowl. Add the egg beaten with milk, grind in some pepper and stir. Lift 1 sheet of dough. Spread all the filling in one layer. Cover with the second crinkled sheet. Use your fingers to sprinkle on a few drops of water. Bake in a preheated oven at 180°C on fan-assisted mode on the middle rack for about 45 minutes so that the filo turns golden.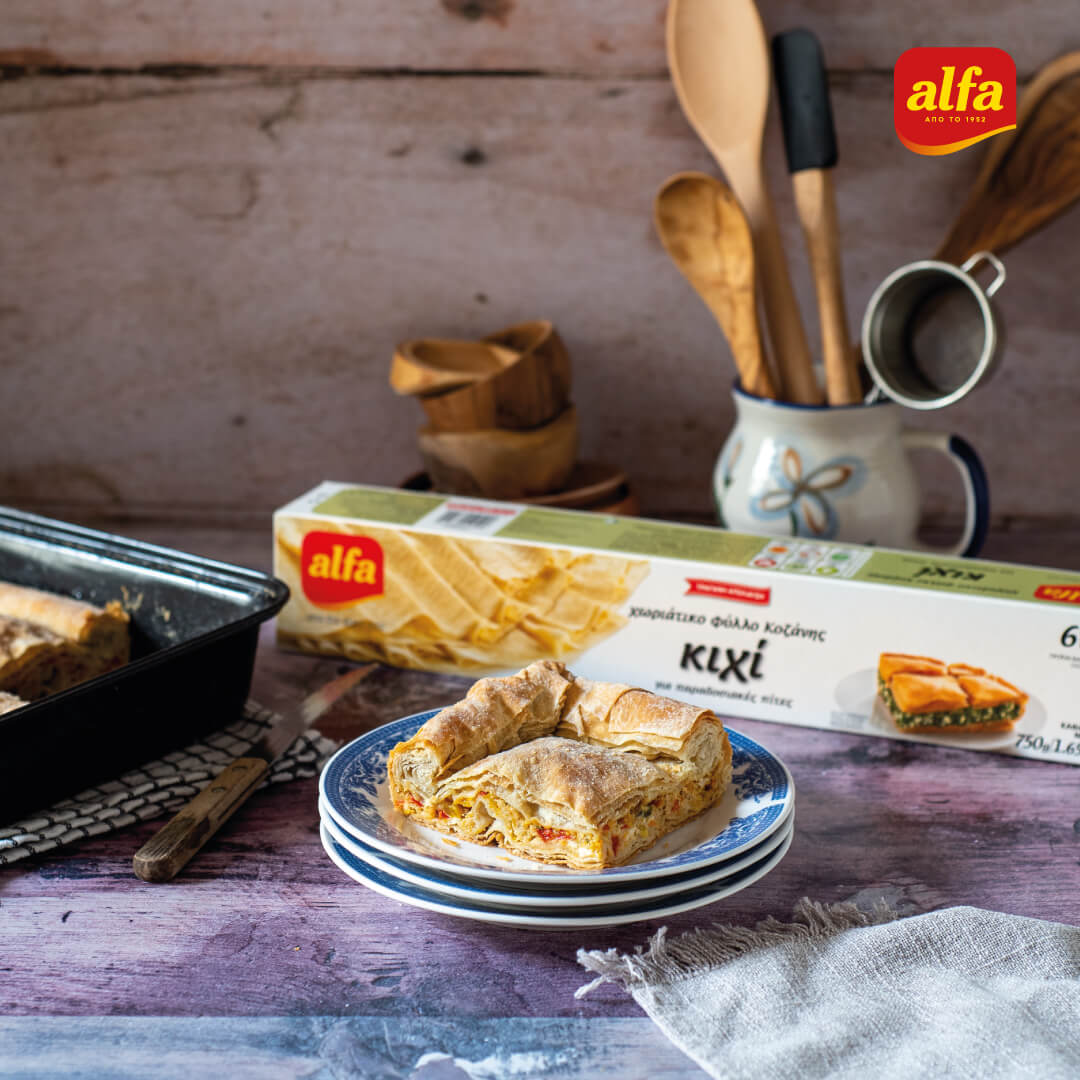 MEDIUM