Kozani individual kihi pies with cheese & spinach
One of Kozani's most characteristic pies is the kihi pie, with layers of crispy, crunchy filo pastry and sweet or savory filling. Enjoy traditional individual kihi pies at every dinner, festive or every day, and taste the unique country-style filo pastry as the Kozani housewives have been making it for many years now!
NUMBER OF
PORTIONS
6 PORTIONS
Ingredients
1 pack of alfa coutry-style "kihi" filo pastry
1 kg of blanched and drained spinach
2 chopped dry onions
4-5 small & tender spring onions
3/4 cup olive oil
salt
freshly ground pepper
300 g feta cheese
2 eggs
Execution
Defrost the kihi filo pastry for 2 hours at room temperature before you start cooking. After heating the spinach for a few minutes, drain it very well and chop it finely. Heat 3 tbsp. of olive oil in a deep frying pan and cook the onions on low heat for a few minutes until they become translucent. Add the spinach and cook on high heat until all filling's liquid is absorbed. Add salt and pepper and the finely chopped onions. Allow the filling to cool. If it has not dried properly, sprinkle it with a little bit of trahana or a little bit of groats, and then stir. After it has cooled, add the eggs and the crumbled feta cheese and then stir. Roll out the filo pastry sheet, oil a large shallow pan and preheat the oven to 180°C at resistor mode. Spread a filo sheet on the counter and sprinkle it with a little olive oil. Scatter the filling little by little all over the surface. Wrap the sheet loosely into a roll and twist it lightly into a snail shape. Fold the ends under. Make the rest of the pies in the same way. Brush the remaining olive oil and sprinkle with a few drops of water. Bake for about 50', at 180°C, until the filo sheet is golden-brown and crunchy throughout. The drier the filling, the crispier it will be after baking.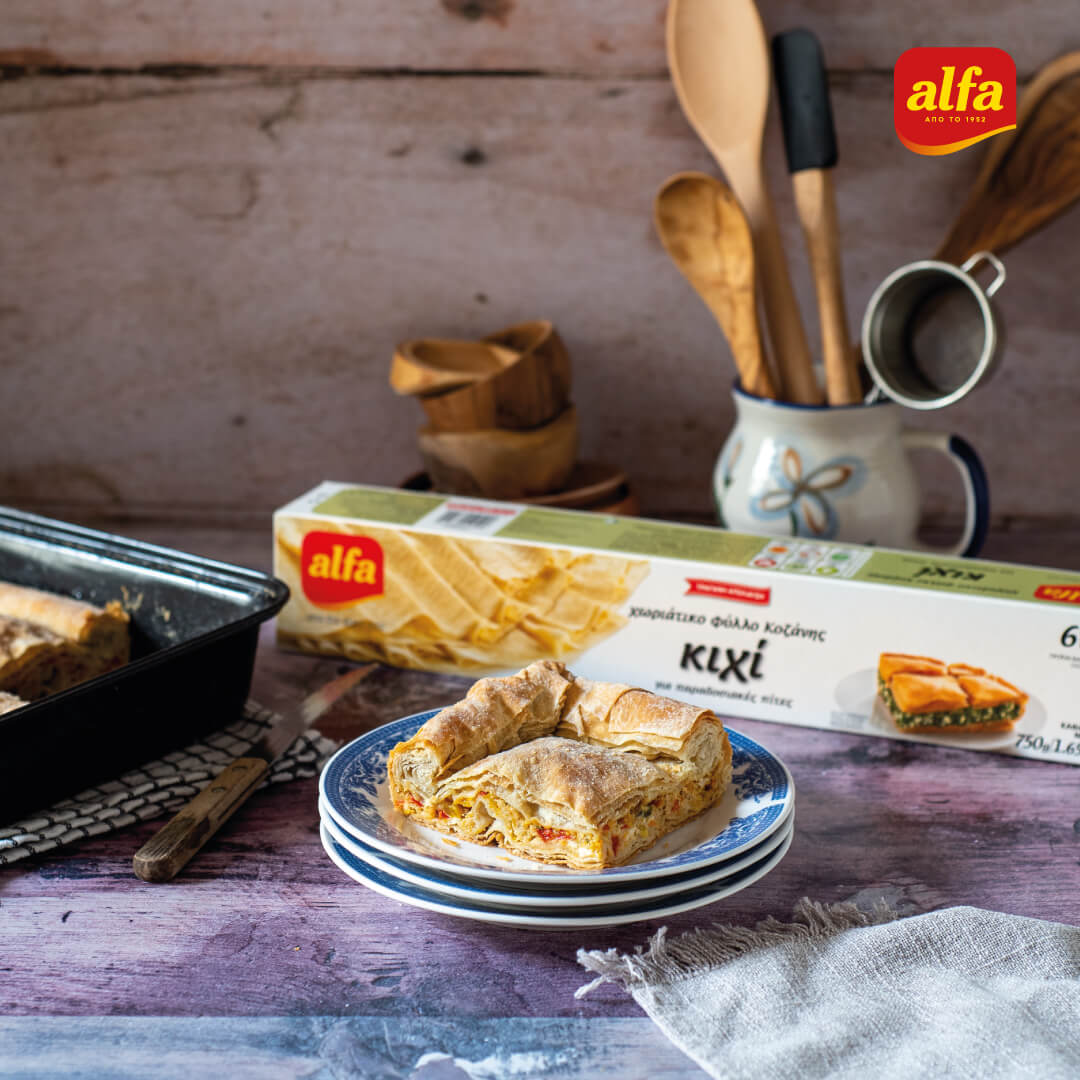 MEDIUM